Wishbone Bell is available in Brass for a superbly clear tone.
Or choose a colourful Endangered Species Edition Wishbone Bell and teach your little one about our planet's precious biodiversity
Seven fabulous colours and seven endangered species, illustrated by Kiwi artist Beck Wheeler
Includes Gift Box and fun info card on your endangered species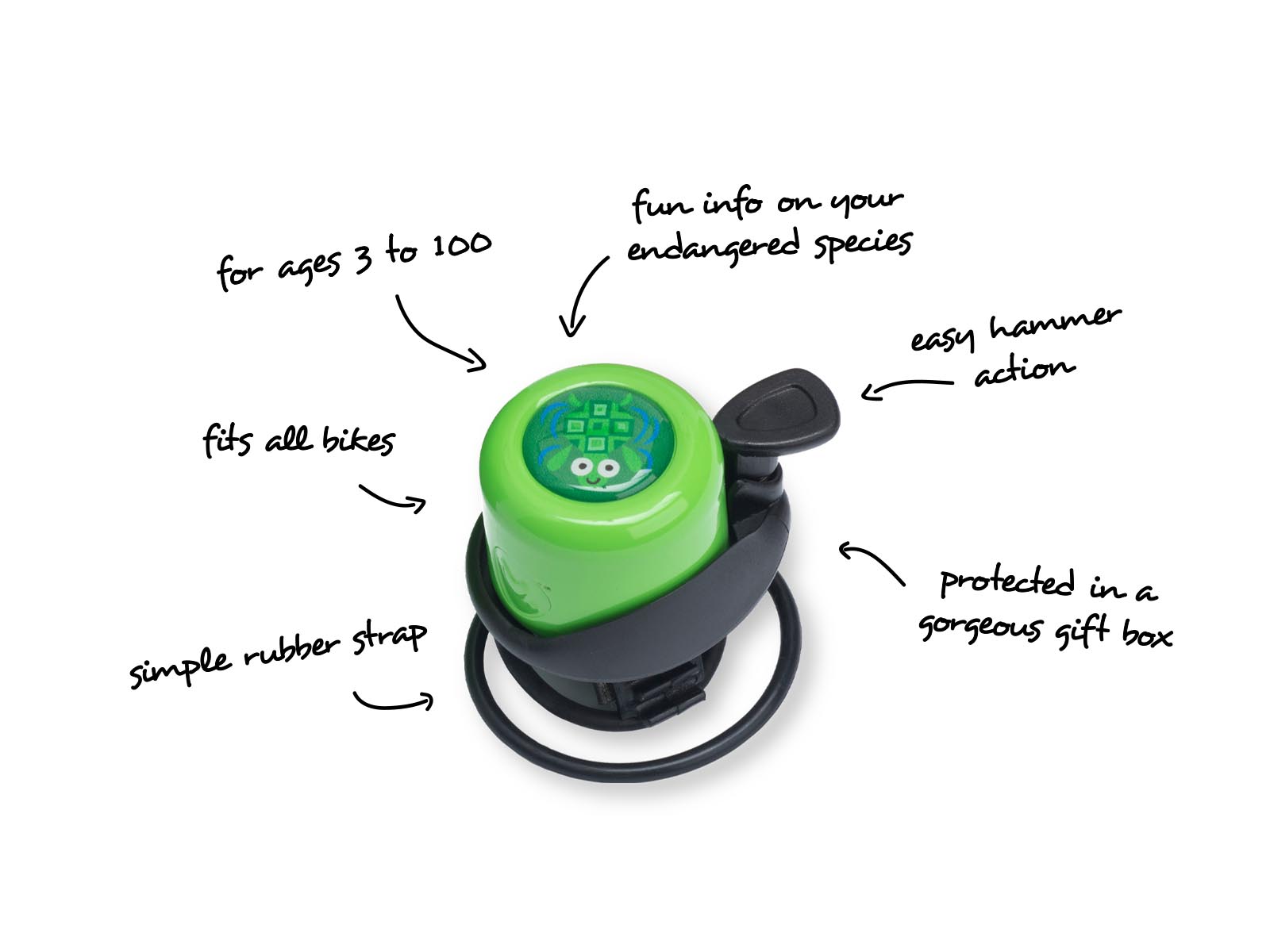 values
Wishbone Bell shines a light on some precious endangered species which our planet could lose, without positive action to save them. It's never too early to teach our kids a love of nature and the importance of biodiversity, right? Wishbone Bell also uses simple features to offer just-right solutions for all - because "OSFA" makes good sense in a less waste world.