Wishbone Mini-Flip Racer combines Mini-Flip Top with Mini-Flip Race Base to create a multifunctional rocker-rider for toddlers aged 1 to 3. Ideal for walking toddlers ready for more action. To all uncles, aunties & grandparents: this is the perfect birthday gift! Wishbone Mini-Flip Racer 2in1 is a rocker & foot-to-floor ride-on. - Drift and spin with Race Base caster wheels - Easy conversion to rocker, just turn the latch! - Beautiful heirloom toy, great gift for baby - For walking toddlers from 1 to 3 years - Interchangeable base! Get Mini-Flip Base & Wheels to convert your Mini-Flip Racer into a stable walker for babies from 9 months.
Assembled weight = 1.9kg.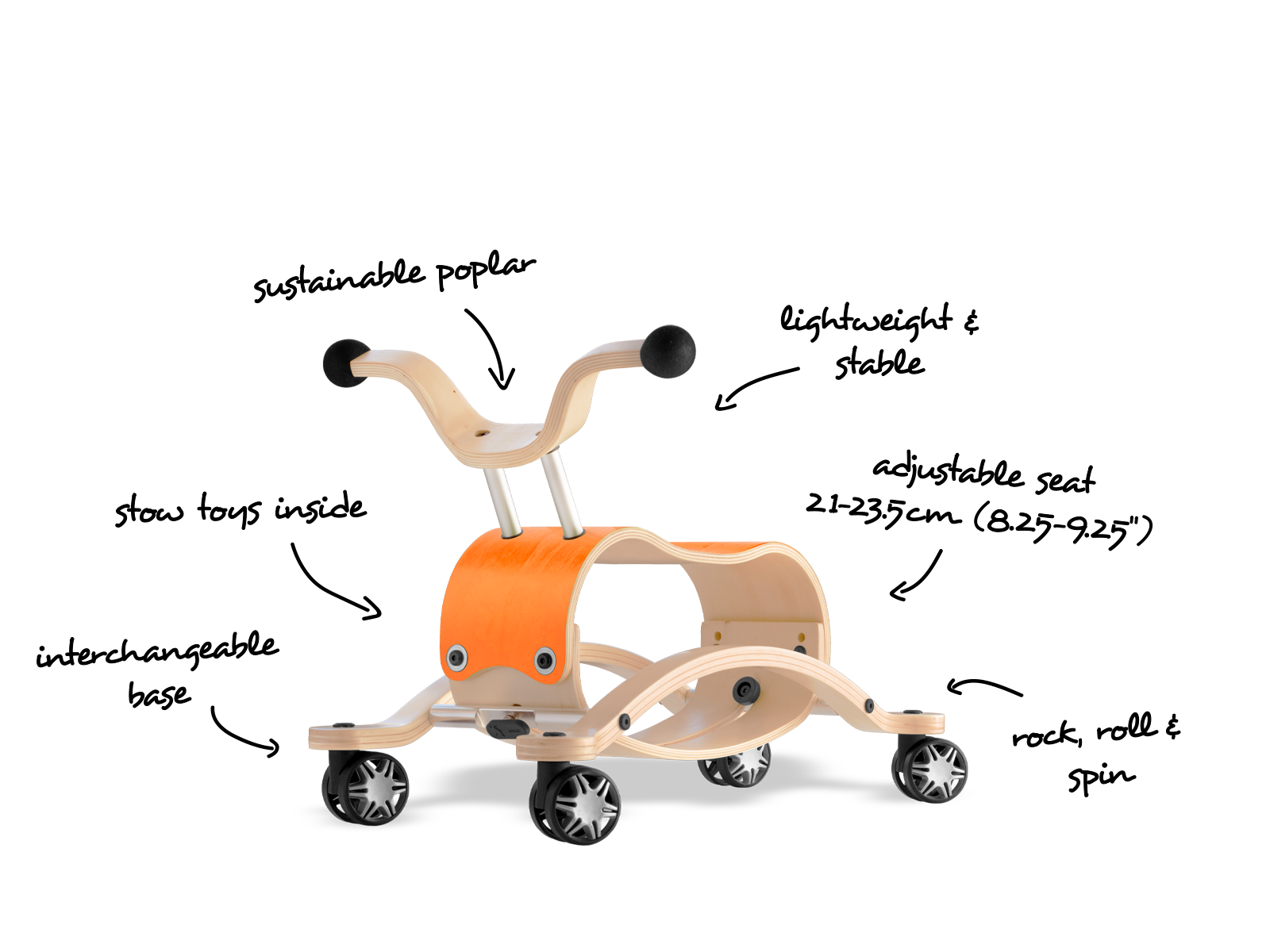 values
Wishbone Mini-Flip Racer is part of an innovative and sustainable 4in1 product design that reinvents the wooden walker for babies, using minimum raw materials for maximum use value. This is a game-changer for the toy industry, packing into one gorgeous form the key principles of seriously good Circular Toy Design.